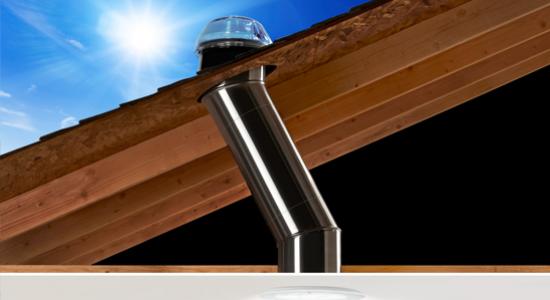 High Desert Skylights
Tom and Debbie Harrie have been operating their business in the High Desert for over 25 yrs.
We have installed over 10,000 Solatube units in the High Desert.
You may have seen Solatubes in your local Stater Bros., PFF Bank & Trusts, Apple Valley Fire Station along with Medical and Dental Buildings.
You can expect a certified installation consultant to come to your home to make sure you are provided with the easiest, quickest and most affordable way to see your home in the best possible light.
High Desert Skylights Upcoming Events
We like to get out and about from time to time. Find out where we'll be demonstrating Solatube products or attending trade shows below. We hope to see you there!
Testimonials
Find out what it's really like to own a Solatube daylighting or attic ventilation system. Just read the customer comments below. Then, if you're ready to learn more, contact us to schedule a free in-home consultation. There's absolutely no obligation, and our professional Certified Installation Consultants arrive when it's convenient for you.

From: Gene Selig
Victorville
Love my Solatube, why else would I be writing this endorsement otherwise. One corner of my Den was always a bit dark, that is where I have my desk, looked into this method of getting more light into that area, had it installed and it's the best investment I ever made, just wonderful and it does not need any electric light, it's free, thanks to the sun and even on overcast days, I still get bright light over my desk. Never needs service, works all day, every day, such a great idea.
It was installed in almost no time, price was more than reasonabe, installation was clean and neat. Highly recommended to all my friends, and they love their Solatube light as much as I do. Certainly fits in with my evironment, I see it as light for free, does not add to my electric bill, yet gives me the same results as a lamp for far less cost. In short, 'Solatube' is a super idea, everyone should have them instead of an electric lamp where ever light is required, ideal for all thos spaces we live in and where we need light. Thanks to High Desert Tom & Debie for this wonderful item.
Gene Selig

From: Joyce & James Pike
Apple Valley
It was great to see you at the Victorville "Home Show"!
Just wanted to stop by and let you know how much we enjoy the large solatube you put in our kitchen, a couple of years ago.
The installation was done well, it did not take long to do, and there have been no problems with it at all! The great part is ; Having the larger one, it lights the whole kitchen and there is no need to use lights during the day, even on cloudy days.
I'm sure the Solatube has saved quite a lot on the electric bill as well. Were we not moving out of state, we'd have you back to add more to the house and even the garage. I tell everyone about the "Big Mistake" I made, having a regular skylight put in one room, but that was done prior to learning about the solatubes, or there would be a Solatube there too!
Thanks for a job well done!
Sincerely,
Joyce & Jmes Pike
From: Terry Olsen
Phelan, Ca 92371
To: Whoever is thinking of hiring High Desert Chimney Sweep to install a Solatube
About 5 years ago we encountered this company at the home show at the fairgrounds. A year later he was there again. Our home had a bathroom in the center and the hallway leading to it were always dark.
We had him install a Solatube. It immediately lightened up the bathroom and hallway so lights were unneeded during the day. Visitors often tried to turn off the light: but, they couldn't.
I checked the attic during rainstorms for the next three years. There was not the slightest trace of a leak. His installation is as perfect as humans can be.
I recommend this company without qualification. Further, I think the value of your home will increase substanially with this installation. He will give you my phone number if you need further verification.
Sincerely,
Terry Olsen