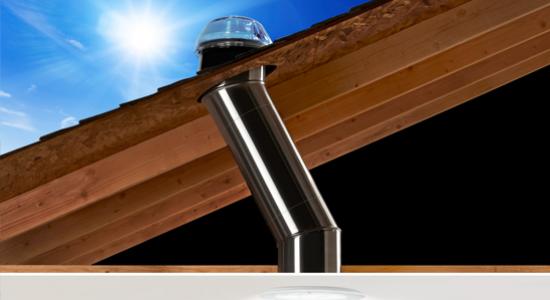 Houseworks LLC
With 39 years of experience in construction, both new and remodeling, and the training I received at Solatube International, I bring both experience and expertise working with Solatube daylighting products.

A huge benefit of working with Houseworks is getting a contractor who genuinely listens. I take time to truly listen to your needs, wants and style to ensure the project I complete is exactly what you hoped for within the limits of the versatile Solatube technology. I will help you gain daylight in your living spaces. I will strive to create your vision,  not my vision. I will seek to understand all your objectives and find a way to make it work and seek solutions within your budget.
Houseworks LLC Upcoming Events
We like to get out and about from time to time. Find out where we'll be demonstrating Solatube products or attending trade shows below. We hope to see you there!
Testimonials
Find out what it's really like to own a Solatube daylighting or attic ventilation system. Just read the customer comments below. Then, if you're ready to learn more, contact us to schedule a free in-home consultation. There's absolutely no obligation, and our professional Certified Installation Consultants arrive when it's convenient for you.

Daylighting
We recently had a Solatube light installed by Houseworks. We were very pleased with his professionalism, demeanor and lighting expertise. He did a great job and was concerned about leaving no traces of work behind. We love our Solatube.
Thanks for the great service,
Aynn and Dave O.

Daylighting
Immediately upon installation we were extremely impressed with the results of the Solatube Skylight. A once almost dreary interior room has been transformed into a bright, welcoming one.
Paul F.

Daylighting
We couldn't be happier with our new Daylighting. The men we dealt with were kind and honest. Our installer was very capable and quick. I was surprised that he cleaned up, too!
Rebecca B.

Solar Star IM 1200 Attic Fan
Thank you so much for making my Solar Attic Fan experience such a nice one. I wasn't sure I should get it without talking to friends about it first, but it's doing the job just as I thought it would and just as you both explained it to me!!! I'm loving it and know "I did good" by getting it.
Today is a very hot muggy day, but it is actually nicer in my home than outside thanks in part to the Solar Attic Fan. Usually by 3:00 until midnight or so my house is warmer and stuffier than outside. It used to take so long to cool down inside my house. Now it's not only better than it used to be but better than it is outside! I'm really happy about it. I notice I'm using my ceiling fans less and closing my front door earlier!
Michael was so nice, helpful and even really fun to speak with on the phone, and then Barney showed me the product and re-explained everything and was so nice and easy to have at my home. It's just really nice to work with such good people and such a good product. It made my decision easy. Installation was fast and easy and now I'm happy with my decision. How great is this!
So, I just wanted to give you a big thank you...THANK YOU! I will recommend you and the Solar Attic Fan.
Sincerely,
Marilyn T.

Solar Star RM 1600 Attic Fan
I was going to buy an air conditioner. I am so happy I didn't waste my money.  My house is about 10 degrees cooler and it has cleared up my moisture problem in the winter time. The best part about my solar-powered attic fan is that it runs by the sun, so I pay no money to keep my house cool. Finally, they came out and were professional and did quality work.
Thanks,
Dorthy M.