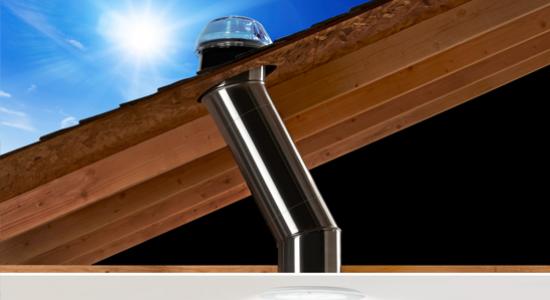 SOLA-LITE Inland Empire
SOLA-LITE Inland Empire is the Premier Solatube Dealer
for San Bernardino County, Riverside County, and East Los Angeles County. During the last 15 years, we have installed over 30,000 Solatube Daylighting Systems and Solar Star Attic Fans. At SOLA-LITE, you will find a team of professionals ready to assist you with all your daylighting needs. Whether you are remodeling, building a new home or you just want more natural light – we can help. Here are a few reasons why we have so many happy customers.
All of our Certified Installation Consultants are trained and certified directly from the manufacturer.
We offer an excellent product and installation guarantee.
Solatube International guarantees the highest performing daylighting systems or your money back.
SOLA-LITE Inland Empire Upcoming Events
We like to get out and about from time to time. Find out where we'll be demonstrating Solatube products or attending trade shows below. We hope to see you there!
Testimonials
Find out what it's really like to own a Solatube daylighting or attic ventilation system. Just read the customer comments below. Then, if you're ready to learn more, contact us to schedule a free in-home consultation. There's absolutely no obligation, and our professional Certified Installation Consultants arrive when it's convenient for you.

Without the Solar Star Attic Fan we used to have our air conditioning turn on everyday at 10:00am; now it doesn't turn on until 1:00 - 2:00 in the afternoon! We are saving money everyday by cooling our attic with solar power! - C. & A. Burns

I think they are great! I love mine; I even forget and try to turn off a light. - E. & H. P.
I love the amount of light solatube adds to my once dark and dreary bathroom. It also lightens up the hallway that leads to the bathroom. - Barbara M.

We couldn't be happier with our new lighting. The men we dealt with were kind and honest. Our installer was very capable and quick. I was surprised that he cleaned up, too! - Rebecca B.

Even after seeing it at neighbors, I couldn't believe the difference it made in my house. We love them. - Ed S.

No fuss, no messing around. Came in, made assessment, got to work. In and out in three hours with two units. They are great! - Nick V.
We often reach to turn out the hall light but its the skylights! They never make the hall hot and its been over 100 degrees for the past two weeks! - Dottie G.

We love our Solatube Skylights. They have turned a dark and dingy room into a light filled, inviting space. - Marilyn S.