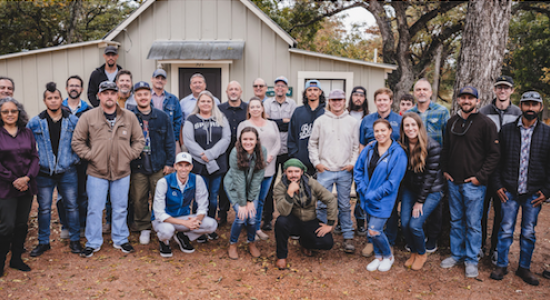 The Guild Collective, San Antonio
At The Guild Collective our team of professionals has been brightening homes and cooling attics since 2005. If you are tired of wasting electricity from turning the electrical lights on during the day, are remodeling your home or even if you are custom designing one—we can help! Here are just a few reasons why customers have been confident in working with us:
1. We are San Antonio, the Texas Hill Country, and the Texas Coastline's Premier Solatube Dealer.
2. Installers are all trained and certified by Solatube International.
3. We offer FREE in-home consultations.
4. Solatube Daylighting Systems are installed in about 2 hours with no mess.
5. All installations and products are guaranteed. We stand behind our products 100%.
6. Solatube Daylighting Systems have revolutionized the daylighting industry. We are the original, with over 2 million sold nationwide; don't be fooled by look-alikes
7. Our showroom is lit entirely by Solatube Daylighting Systems.
SUN-cerely,
The Guild Collective Team
If you have questions or would like to schedule a complimentary, in-home consultation, please click here or call us at 210-764-4448
The Guild Collective, San Antonio Upcoming Events
We like to get out and about from time to time. Find out where we'll be demonstrating Solatube products or attending trade shows below. We hope to see you there!
Testimonials
Find out what it's really like to own a Solatube daylighting or attic ventilation system. Just read the customer comments below. Then, if you're ready to learn more, contact us to schedule a free in-home consultation. There's absolutely no obligation, and our professional Certified Installation Consultants arrive when it's convenient for you.

Daylighting
I'm impressed. I'm more than a little impressed. This is great.
Ed Begley, Jr.
Living with Ed

Daylighting
"All day long you'll get gorgeous light.
Sam Champion
Good Morning America

Daylighting
Solatube, the "daylighting" company, has proven to us that its way of adding natural light is much better than a skylight.
Al and Kelly Carrell
The Super Handyman

They're reasonably priced, easy to install, and just plain cool-looking.
Florence Williams
Outside Magazine

Daylighting
The new dome has a molded lens to capture light a low angles, which means it can operate better earlier and later in the day.
Martin LaMonica
CNETNews.com